Newsletter
--------------- The Hornblower---------------
Our Newsletter is published on a monthly basis, it communicates to members the WI events and news that is happening, has happened and will happen around the county of Nottinghamshire.
We will be printing an edition of the Hornblower in October.
September Hornblower is an electronic version update. It has been sent to WI Presidents & Secretaries, and Treasurers please forward a copy to your members.
The Hornblower began in 1971
East Leake WI members enjoyed their Annual Garden Party
Cotgrave WI are celebrating their 75th Anniversary and
did this on the top of their local Post Box.
Lindhurst WI (Mansfield) Knitting for Kings Mill Hospital
Worksop Wonders WI walking the 'Miles for Miles'

Lambley WI Decorated the Bus Shelter to celebrate VE Day
New Federation Chair Dr Helen Rose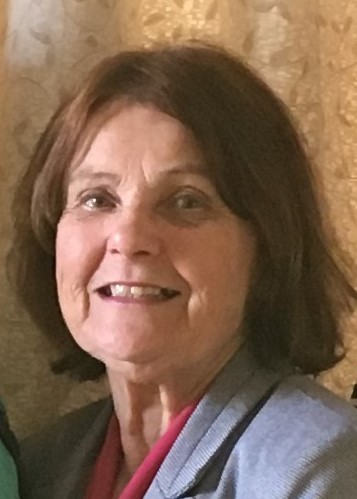 April 2021
Birds of a Feather WI (Arnold) held a Easter theme virtual
meeting here is a photograph display of their decorated eggs all so different!
March 2021
Barbara a member of Burton Joyce & Bulcote WI has made this wonderful pennant for the NFWI online exhibition. WI Women in Activism Craft project:
A great February 2021 'Show the Love' photograph
Lambley WI Decorated their village Bus shelter as a Gingerbread House.
How good is this - it's great.
----------------------------------------------
2020
-----------------------------------------------------------------
-------------------------------------------------------
October 2020
4 more photographs of the Sheila Norris Challenge
Elston WI
September 2020
Five more entries - all are brilliant!

August 2020
Here are 5 more photographs taken of the entries for the Sheila Norris challenge.
July 2020
The Sheila Norris challenge 2020 entries would have been on display at the Annual Federation Meeting. They are great!!
These are photographs, just 5 this month taken of the 24 entries. This challenge was for everyone in your WI to participate and to be creative. Every member writes down one word that sums up their WI. The challenge was how the words could be displayed e.g. round a Pringle crisps tube, as a dish, as a badge, a straightforward collage ... be creative, it is the WI!

________________________________
Adverts
To Advertise or to send copy or Photographs for the Hornblower please either send or email to: The Editor, Jenny Bailey. email: hornblowereditor@nottswi.org.uk
c/o County House.e: secretary@nottswi.org.uk or see Contact us for details.
Copy required by the 4th of the preceding month.
---------------------------------------------