Communication Team
COMMUNICATION TEAM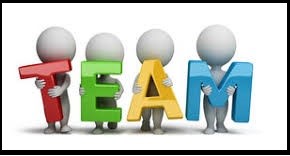 Chair Suzanne Plamping
Are you looking for something new in 2022? Are you wanting to get involved in Federation activities? Then the opportunity to join the newest Committee might be what you are looking for. The aim is to oversee all aspects of communication with and on behalf of the Federation. This includes all media contact, social media, website, printed format and 'in person' promotional events. To develop and publicise WI campaigns and promotions. email:secretary@nottswi.org.uk if you are interested
-------------------------------------
AUGUST
No More Violence - Date for your Diary – 25th November
Nottinghamshire Federation of WIs are working with Soroptimist International of Nottingham and Nottingham Playhouse where an event with a Vigil will be from 11am –2pm with poetry readings and speakers. There will be indoor and outdoor space, so come rain, snow; or sunshine the event will be able to go ahead.
What we do need is orange flowers – there are patterns available in the enclosures, on Notts Fed website; SharePoint and saved in the files in Facebook Group (or use email suzanneplamping@nottswi.org.uk) We want to create a veil of orange flowers, to be hung outside the playhouse. Any pattern, size of flower will be great, it would be useful to have a pin on the back to make attaching them to the net easier and to be given out to highlight the 16 days of activism against gender-based violence
If you can please share any photographs you take of your creative activity on social media, tagging @NottinghamshireWI and using the hashtags #GenerationEquality #orangetheworld #16days and #spreadtheword.
Please send your poppies/flowers to County Office by early October, this gives us time to create the installation. Thankyou
July
The Communications Team have several things being organised for the BIG GREEN WEEK, 24th of September to 2nd October. THE GREAT BIG GREEN WEEK IS THE UK'S BIGGEST EVER CELEBRATION OF COMMUNITY ACTION TO TACKLE CLIMATE CHANGE AND PROTECT NATURE. More details of events, local and national are on the https://greatbiggreenweek.com/
Keep a look out on our social media, website, enclosures and of course in Hornblower. We hope to have something for all including talks and activities. If your WI are planning an event or activity, please let us know, or you might want to take a pledge like Cotgrave WI to be plastic free
May

Development of the Digital Team
In April we had the first digital team get together of those interested in supporting the WI members with digital matters. This is not a closed group and more people are welcome, whatever level of commitment you can give.
In the meantime, if you have any problems accessing Microsoft Office or Creating Social Media pages please contact the County Office, so that we can resolve any problems. Some sessions will be planned soon, so keep an eye out in Hornblower and on digital formats, but we would like to know of suitable locations. So if you have a meeting room that you think would be suitable let us know via email or complete the questionnaire https://forms.office.com/r/tsdGddzKTF - you can access this by clicking the link or by using the camera on your smart phone or tablet on the QR code.
In March "Kinoulton WI" committee organised a training session via zoom on MS office and accessing the website, which was useful for trainer and committee members. Sometimes questions from members bring things to light, now there is e.g copy of the "WI-Account-Book-and-Financial-Statement" available on MyWI but is now also available in WI Information on Notts SharePoint. We are looking forward in hearing from you so that we can offer the session you require. The Digital Team
-------------------------------------------------------------------------------------------------------
Hints & Tips:
Here's how you can book Nottinghamshire Federation Events online using Eventbrite: The events can be found on this link https://www.eventbrite.co.uk/o/nottinghamshire-federation-of-wi-32100222581
Use the link to go to the Nottinghamshire Fed event listings
Choose the event you wish to book.
Click "Register" (green)
Fill out registration information.
Click "Place Order/Register"(orange).
An order confirmation is sent by email.
You will receive a reminder of your event the day before and on the day of the event.
------------------------------------------------------------------------------------------
Our Climate Ambassador rep for the Federation is Janice Jackson, Abbey Gates WI,
-------------------------------------------------------------------------------------------
If you have a Resolution you wish to submit please contact secretary@nottswi.org.uk
-----------------------------------------------------------------------------------------------
ACWW
YOU can join ACWW as an individual or as a group.
YOU can get involved with programmes to help rural women.
YOU can keep informed about women needing our help through 'The Countrywoman', the quarterly magazine which covers ACWW news and international projects. All members receive a copy of 'The Countrywoman' quarterly.
YOU can encourage donations to Pennies for Friendship at your meetings.
YOU and your members could organise an ACWW Awareness Day or a fundraising event.
YOU can find out more from the website: www.acww.org.uk
Join ACWW and make life better for rural women worldwide.
---------------------------------------------------------------------------------
Sign up for updates to the NFWI campaigns: They will be putting together a campaign action pack for members who want to get involved with the campaign. Get in touch with the public affairs team using the details below to register your interest. Email: pa@nfwi.org.uk :Post: NFWI PA department, 104 New Kings Road, London, SW6 4LY :Telephone: 020 7371 9300 ext 212 : Tweet: @WomensInstitute